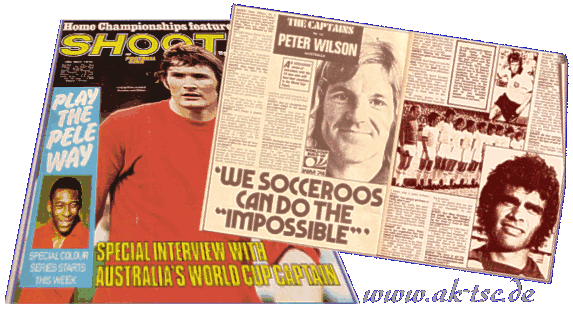 SHOOT, English football magazine, May 1974, Part 12, THE CAPTAINS
An exclusive series of interviews with the 16 men who will lead their countries in to the World Cup Finals in West Germany, 1974. Peter Wilson Captain for Australia.......
"We Socceroos can do the "Impossible" "
SHOOT: Peter Wilson, it's a pleasure to welcome an English man to our captain's spot, even if you are not actually representing England in the World Cup Finals. Were you upset when England were defeated by Poland ?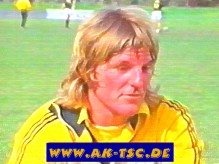 WILSON: Being British by birth, of course. I'm naturally interested in what happens to England, and like many of my colleagues I would have liked England to have been competing in West Germany.
But we are all Australians now, and our country of birth is secondary importance – it's playing for Australia that counts, and reaching the finals is terrific.

SHOOT: How many true blue Australians are there in the party?

WILSON: I'm not quite sure where everyone was born, because, as I've said, that isn't important. But we've players from Hungary, West Germany, Yugoslavia and the United Kingdom as well as Australian born players like our goalkeeper, Jim Fraser.
I myself have been in Australia for more than five years and that applies to most of the immigrant players.

SHOOT: Isn't Fraser a private eye?

WILSON: If you mean Australia's answer to Philip Marlow, not exactly, although he is a private enquiry agent. But very much above board, as you might expect, and spending rather a lot of time in training at the moment, so I don't think he solves too many cases!

SHOOT: Is getting time off from work a problem for the Australian players?

WILSON: For some of them, because their employers are not always as sympathetic as one would like them to be. We've got all sorts of professions in our squad, everything from school teachers and civil servants to be a tailor's cutter and a scrap metal dealer.

SHOOT: And an aboriginal has just been added to the squad, we understand?

WILSON: Well, that was for recent games against Uruguay and I must emphasise that that wasn't necessarily the final 22 players for West Germany.
Till, for Harry Williams to get into the squad was quite an achievement because he'd had only one club game recently since recovering from a serious illness.

SHOOT: Australia had to play an enormous number of matches to reach the Finals, didn't they?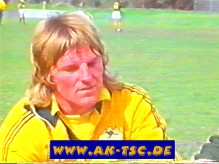 WILSON: Yes, 11 games in all I think I'm right in saying, although we could hardly be blamed for losing count. We had to play Iraq, Indonesia and New Zealand to reach the Second Round against Iran, and then we played in the Asian Final against South Korea. And even that tie went to a play off in Hong Kong and we were very glad indeed when Jimmy Mackay scored from about 30 yards which finally enabled us to qualify.

SHOOT: Beating the Koreans must have given you a special satisfaction.

WILSON: Don't forget it was the North Koreans that beat us in 1966, not the South Koreans, and there's a world of difference between them.
I gather the North Koreans have been a big disappointment since their great team of 1965-66, when they really were among the best eight nations in the world, in my opinion. So losing to them was no disgrace. (Peter watched as a young guy the World Cup game Italy vs. North Korea, 0-1, in Middlesbrough) Of course, getting to the Finals for the first time, Australia I mean, was a great achievement.

SHOOT: You almost got there in 1970, didn't you?

WILSON: Not really. We were well beaten by Israel that time, after playing a lot of games once again. Since than the team has been much better organised under our Manager Rale Rasic who took over in October 1970. He's done wonders for the team, in my opinion.

SHOOT: All the same, Peter, you're not suggesting that you can really beat some of the top teams in West Germany?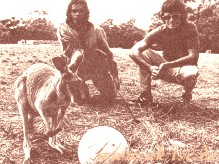 WILSON: You never know. After what North Korea did in England in 1966, when they almost reached the Semi Finals, and when you remember that Morocco almost beat West Germany in Mexico in 1970, nothing is certain. I'm not saying that we will beat some of the top teams, but it's not impossible, by any means.

SHOOT: But West Germany a few weeks ago beat Hungary 5-0. Can you see yourself beating the host in front of their own supporters?

WILSON: If you put it like that, it seems unlikely, I know, but stranger things have happened. I prefer to think we have a better chance against East Germany, and we must have a reasonable chance of beating Chile, who are probably the weakest of the South American nations to qualify.

SHOOT: This move to get the Uruguayans to Australia recently as part of your preparations was a bold one, wasn't it?

WILSON: Very much so, because even at internationals gates are never as high as in South America or parts of Europe. So the Australian F.A. had to bear the financial burden of guaranteeing the Uruguayans a big sum. By the way, we drew 0-0 and beat them 2-0.

SHOOT: But for all that, your qualification has boosted Australian soccer.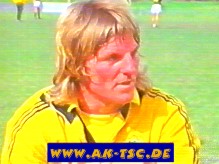 WILSON: Yes, soccer has always been lagging behind those older games in our country. Rugby Union, Rugby League and Australian Rules football, our own special brand of football which we won't go into detail about this interview. But ever since our play off in Hong Kong with South Korea was televised, there's been nothing but talk about our soccer prospects in the Finals. So I'm confident that whatever happens in West Germany, we'll have put Australian Soccer on the map.

SHOOT: All that remains, then, Peter, is for us to wish the "Socceroos" the best of luck in West Germany.

WILSON: Thanks a lot. It will be good to have SHOOT readers rooting for us.

Ray Baartz, the former Manchester United player and Australia's most capped star, will miss the World Cup Finals following an incident during a "friendly" against Uruguay.
Ray, who scored in the Socceroos 2-0 victory, was, according to the Australasian Express, "felled by Uruguay forward Louis Garisto during a lull in play."
After five minutes of arguing, Garisto eventually left the field - under protest. Ray was partly paralysed by the blow and will, of course, miss the chance of a lifetime. Many people called Ray Australia's best and perfects player ever. I am sure you will be interested to read a Focus On him, which he filled
in just before his injury:

FULL NAME : Raymond Henry Baartz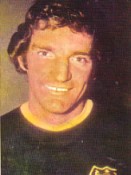 BIRTHPLACE : Merewether, Newcastle, Australia
BIRTHDATE : March 6th, 1947
HEIGHT : 5ft 11ins
WEIGHT : 12st
PREVIOUS CLUBS : Adamstown, Manchester United and Hakoah Sydney
MARRIED : Yes
CHILDREN : A two year old daughter (another baby due in August)
CAR : Holden
FAVOURITE PLAYER : Bobby Charlton
FAVOURITE OTHER TEAM : Manchester United
MOST DIFFICULT OPPONENT : Pele (Australia played Santos in 1972)
MOST MEMORABLE MATCH : Beating South Korea in Hong Kong to qualify for the World Cup Finals
BIGGEST THRILL : Qualifying for the World Cup
BIGGEST DISAPPOINTMENT : Missing out on the 1970 Finals by one goal when Israel beat us
BEST COUNTRY VISITED : USA
FAVOURITE FOOD : Steak and eggs
MISCELLANEOUS LIKES : My family, golf, beach
MISCELLANEOUS DISLIKES : Not having enough time to enjoy my likes
FAVOURITE TV SHOW : The Big Match, any sports programmes
FAVOURITE SINGERS : Neil Diamond, Diana Ross
FAVOURITE ACTOR/ACTRESS : Nobody particular
BEST FRIEND : Dennis Yaager, ex-Hakoah team mate
BIGGEST INFLUENCE ON CAREER : My elder brother Bob
BIGGEST DRAG IN SOCCER : Training in the evening after a hard days work
INTERNATIONAL HONOURS : Full caps
PERSONAL AMBITIONS : A happy and secure life for my family
PROFESSIONAL AMBITION : To see Australia do well in West Germany
IF YOU WEREN'T A FOOTBALLER WHAT DO YOU THINK YOU'D BE : A cricketer
WHICH PERSON IN THE WORLD YOU MOST LIKE TO MEET : Again, nobody in particular
......more Interviews coming soon
© andre@ak-tsc.de



< close Window